Well, I can't believe New Motto has already been on location at 225 Locke Street South, Hamilton, for 2 weeks. The time has absolutely flown. The Hellingman Communications team has warmly welcomed the New Motto team & clients into the building. The street is beaming with positive energy every day. Just walking down the street to grab a coffee and building new connections with the friendly/familiar faces on the way is worth the price of admission.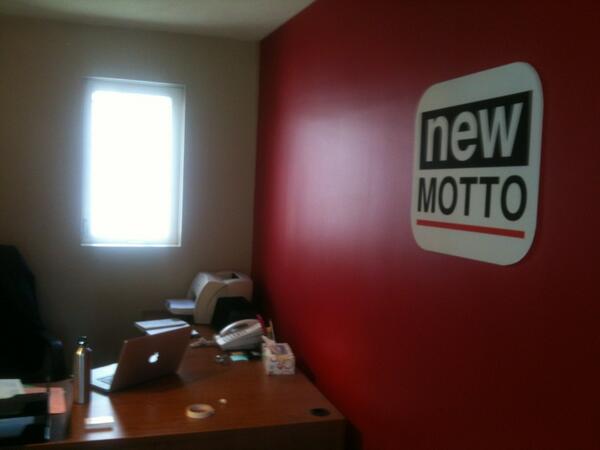 There was a time when I thought New Motto would never need to leave the home office. It has been operating efficiently and effectively from a network of home-based contractors for 3 years. But I've learned that providing a welcoming environment for our clients and contractors is an undeniable asset.  The fact that Tricia Hellingman maintains a beautiful space and Locke Street has pretty much any amenity within a stones-throw certainly add to the benefits.
Our tenancy on Locke Street is still in its experimental stages, although if things keep going as well as they have been going, I wouldn't be surprised if we are here for the long-term. One thing is for sure–we've learned a lot about having a unique, collaborative space for clients & workers. No matter where New Motto lives tomorrow, next week, next decade, these early days on Locke won't be forgotten.
If you're interested in joining us at our new space to chat about all things web/video/social–feel free to contact kyle@newmotto.ca to schedule an appointment.
Or better yet–learn more about our WordPress website design workshop, held in our front meeting room, which has a truly unique panoramic view of Locke Street.
(Special thanks to Cynthia, Doug, Erin, Margot, Tricia — can't forget the office mascots — Malcolm & Millie — for being fantastic office neighbours!)
–Kyle Kuchmey, President